The power of the cutting edge was pursued more eco with twice the usual power!
Strong power is safely controlled by the lion power on-demand drive system (LPDS).
The two motors are synchronized with the inverter, and when overloaded, the speed of the cutting edge is automatically lowered to torque up!
The reversal has decreased considerably from the past. There is no waiting time at the reversal and the operation is quick.
When the shredding time is lost, the current is detected and the shredding speed is dropped and it is in "Standby mode". Saves power at standby.
It is a shredding machine that combines power and eco.
Features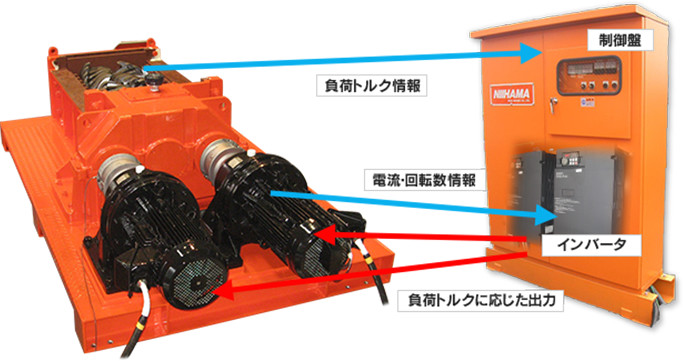 Inverter Control Panel with lion power-on-demand system LPDs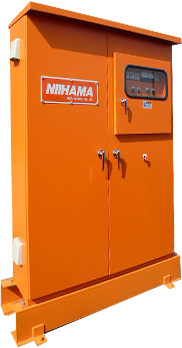 What is LPDs (lion power on-demand drive system)?

The inverter controls the rotational speed and torque of the motor, which was not possible with conventional electric shredder, lowering the rotational rate and generating torque of up to 200% (for a short time). In addition, the start current can be suppressed because the torque is controlled as necessary when the motor is started.
3. Heavy overload protection control prevents machine breakage

Always automatic control to avoid overloading the shredder. In addition, the current and the number of revolutions are monitored, and when the setting value is over, the output is cut off immediately, and it is rotated after the reversal, and the shredding continues. High performance control to prevent machine breakage with triple overload protection control.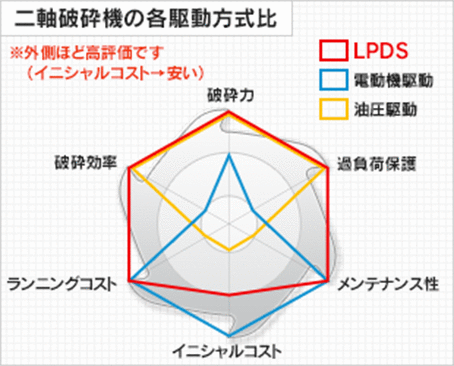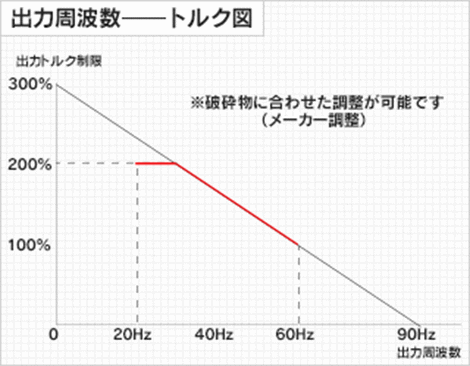 Niihama own powerful power with two of the Scion reducer
It is synthesized in the lion drive gearbox and it is more powerful torque up.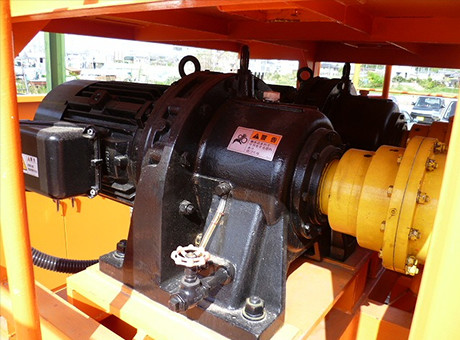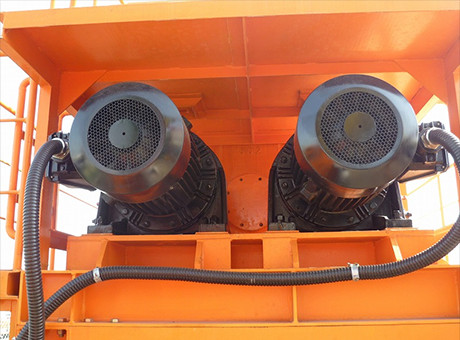 The high torque of the motor is a reliable original gearbox with 30 years of experience, and the torque of the two motors is synthesized
Powerful output to the shredding shaft! Traditional technology has evolved into a powerful fusion of the latest technology.
Improved reliability, operability, and information sharing in high-speed field networks (cc) and touch panels
Various data from two inverters to the sequencer via CC.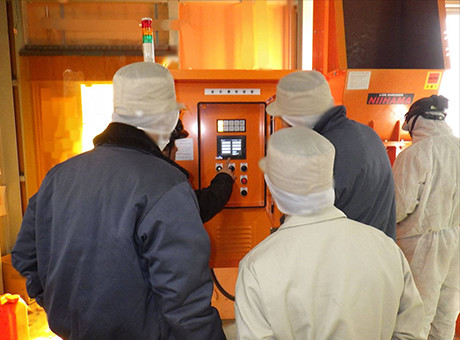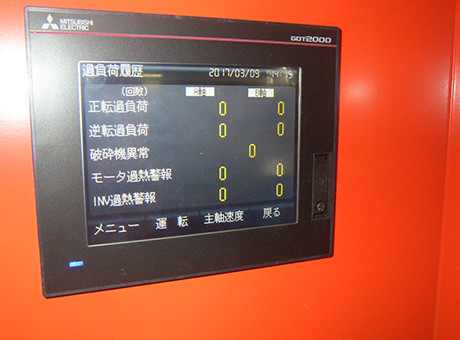 The reliability of the overload protection performance was improved because it was able to process data at high speed without worrying about the wear of the contact.
Various timers can be easily set from the touch panel. You can customize the reversal time and cleaning time after overload.
You can read the history of abnormal and overload in the touch panel. The operator and the administrator can share the operation information of the shredder, helping to plan the maintenance of the shredding machine.